Why choose a regular 10-20 keywords SEO package when we can offer you a tailor-made SEO package that suits your business needs. With a budget starting from AED 5000 per month, we offer bespoke packages based on your digital marketing objectives and business goals.
MEET OUR CEO – Call 0523406606 to fix a meetup with our CEO between 6th Oct (Sunday) to 17th Oct (Thursday) in Dubai.
Bespoke Digital Marketing Services starting at
AED 3000/month.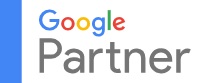 Make your Money Work Harder for You!
✔ We are certified Google Partners
✔ We are seasoned professionals with 15+ years of experience
✔ We provide result-oriented recommendations
✔ We provide the best tailor-made packages to suit your budget
✔ Our monthly reports contain actionable insights & recommendation
✔ Guaranteed ROI of 30%+ in 6 months ( based on your industry )
Why should we be your digital marketing agency partner?
We rely on our tested digital marketing campaigns have proven to be successful for our clients. We analyze your business and your competitors and suggest the best digital marketing campaign to get started. Our strategies have helped businesses connect themselves better with prospective customers online, convert their interactions into leads and help them establish themselves better online.
Less workload on overall marketing: This may sound obvious but running a digital marketing campaign as your overall marketing strategy is expensive & time-consuming.

Expertise in Digital Marketing: We have a team of professionals such as good content writers, web designers and technical specialists necessary for better search engine optimization.
You'll develop or enhance your online presence: Whether you've already set up your business social media channels and have a website up & running, a digital agency is on hand to help you. They'll develop your online presence from scratch or boost your online presence to make you stand out from the crowd and become an authority in your field.
Conversion rate optimization: A great marketing strategy isn't set in stone. That means, that although an initial plan will be set out, it's very likely that things can change along the way as an agency runs tests to see how campaigns are working (like A/B testing and conversion analysis). With constant monitoring and optimization to improve your strategy, an agency will identify the best mediums to focus on, combining various digital services to provide the best results.
Better return on investments: As an experienced digital marketing agency in Dubai, our role is clear; we analyze businesses and their competitors and suggest the best digital campaigns aligned to achieve your business goals. Our online campaigns have always been, and our primary objective is to ultimately help brands improve their revenues online.
Best Digital Marketing Agency in Dubai - we are one of the most flexible and economical online marketing companies in the UAE. Talk to our Highly experienced and trained online marketing specialists, digital marketing consultants, keyword analyst and select from a wide range of online marketing packages that suit your business needs.